My birthday is more than two months away and I normally don't like to make a huge deal out of my birthday...no birthday week/month long celebration here. Love getting together with friends and family, love my kids telling me my present and their contagious excitement, and love all the birthday phone calls, cards, and sweet Facebook messages. I can't really ever think of anything I really want or need, until this year! I'm so excited I actually found a few things that I "need" and really want!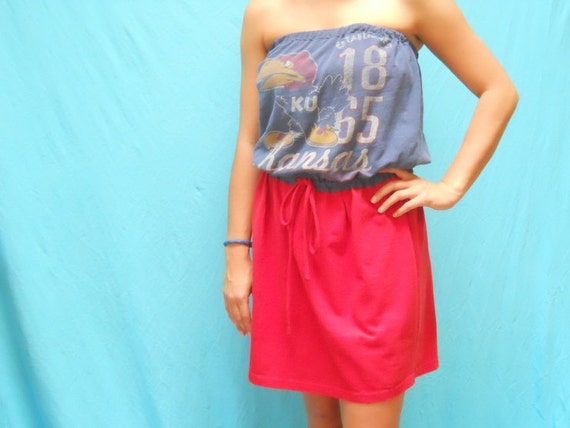 Is this not the cutest dress ever? Perfect for our tailgating and all KU parties! Not sure how handy it will be in the midst of winter, but it's so cute! And it's only $40! Most shirts are around $35! Love
Etsy
!
Need a Kindle Fire, my book light broke and I might as well jump on the bandwagon of technology! It even has a built in light and I can get books from the library! It is on the pricey side, so just go in with my parents, in-laws, husbands and friends and all of you can get me one! Right?!
The entire store of
Nell Hills
! It's a shop in Atchison, KS my mom took me too when I was in town for the
Pretend Graduation
and I fell in love! If the entire shop of Nell Hills is a little out of your budget, a gift card works too!
I'll take this entire outfit but I really need some boots for the long, cold winter months ahead! Love these boots, love the outfit, am I really getting excited for cold weather?! Yes!!
The last item (not to get too greedy) is a new purse, not sure what I want or the color, but something cute and fun that holds a lot of stuff! Hmm....maybe that can wait until Christmas!
Let me know if you need my new address to send me my present(s)!
*Side note: This is all in good fun and a way for me to procrastinate from my to do list that is currently a mile long! But I'm serious about buying me a birthday present!